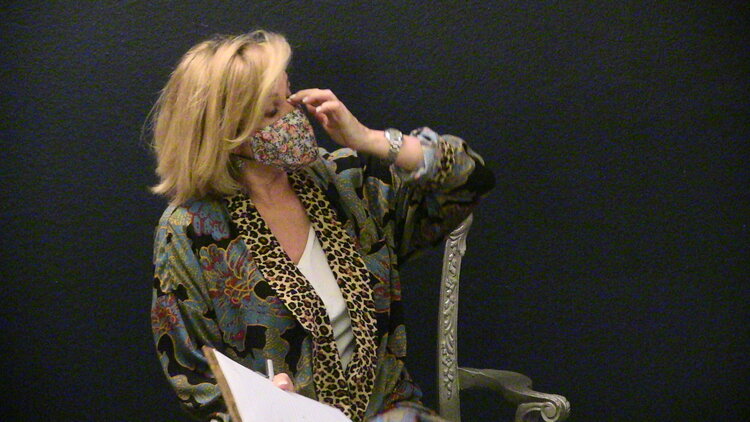 Like most businesses when it became clear that the Covid 19 pandemic was real and not going away any time soon, the studio was forced to close its doors.
I am beyond grateful that all of the studio's classes could easily make the transition to an online format. At the end of March, this is what we did and while not exactly like being at the studio, it has been a wonderful substitution.
There were a small number of actors who either didn't want to move to an online platform or for other reasons, could not make the transition.
The question of when would we move back into the studio was immediately asked and, of course, I was only going to do so when I felt we could move back in a way that would keep everyone healthy and safe.
In June of this year, two studio classes were again available. We followed the CDC guidelines and incorporated safety precautions that I felt would keep all of us Covid-free.
Since June, we have reopened one other class and in September, all but two classes will be held at the studio.
In an effort to ensure the safety of everyone, actors are required to sign a Covid-19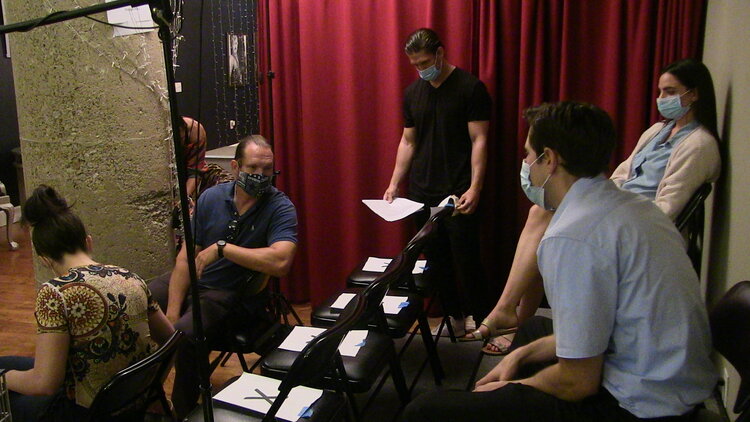 Information/Agreement that explains their responsibility in doing what they can to keep their classmates well. Actors must wear a mask throughout class, unless they are performing. Props are kept to a minimum, furniture must be disinfected after scenes, and actors wanting their scene partners to keep a safe distance will be honored. Students are also required to wash their hands upon arrival and only sit in designated chairs which ensure social distancing. Because of social distancing, the studio can accommodate only seven actors at a time and thus, classes are now staggered and separated into two groups. This means that actors can be at the studio for only an hour to ninety minutes at a time. Again, it is not perfect and I know the actors miss a multitude of things that this situation has forced us to lose, but we are adapting and most importantly, this is working.
When everyone has lost so much normalcy, as well as the opportunity to connect with other people, I feel so grateful and honored to be able to move my students a little closer to both of these ideals. This could not have happened without their willingness and cooperation and I thank them.
September studio classes will be Mondays and Thursdays 6:30 – 9:30, Tuesdays and Saturdays 10:00 – 1:00. The Tuesday and Wednesday night classes will remain online.